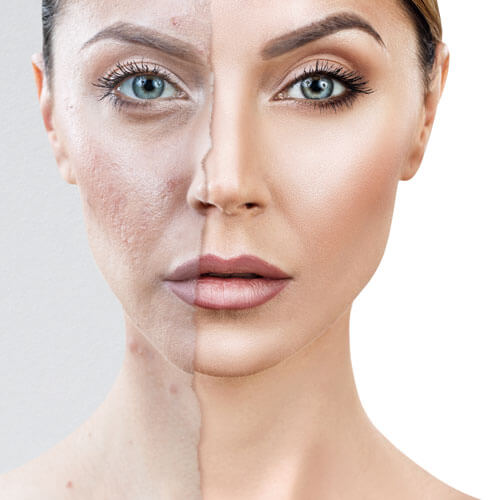 Peeling and fruit acids
The epidermis is constantly renewing itself in a 28-day rhythm. The dead skin cells are shed and fresh, new cells appear.
With age, this process slows down and skin renewal slows down or almost stops, leading to various skin problems: wrinkles, calluses, pigmentation and blemishes. Peeling is derived from "to peel", which means "to peel off". By using more or less irritating substances, parts of the epidermis are removed.
The epidermis and the dermal tissue rebuild and a new, smooth and soft skin is created. Peelings have become an integral part of today's cosmetic skin care.
The skin becomes more resistant and smoother. It appears radiantly fresh and even. Peeling is used for this purpose:
Lines and wrinkles
impure, large-pored, seborrhoic skin
Skin aging
Pigment disorders (age spots, age warts)
uneven skin tone
Sun damage
Cornification disorders
Nicotine damage
tired and sallow complexion
Peeling treatment is a clean, natural and above all safe measure for the following goals:
Renewal of the upper horny layer
Stimulation of the natural skin renewal rhythm to achieve younger renewal rates
Antibacterial, anti-inflammatory antifugal